Where Can I Serve?
Jesus told us, his disciples, to make disciples of all nations.
One of the most important values of this church is our mission to change lives. It begins in our own homes, communities and spreads abroad to every person that comes in contact with us. Church partners are involved in a variety of ministries from things as simple as washing the church vehicles, to preparing the church bulletins.
C.O.O.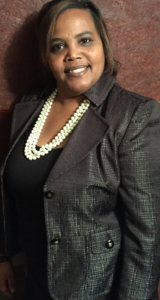 Multitasked Elect Lady of KBCCC
is in charge of day to day operations
of the ministry
Sunday School Teacher
Some are called to teach and yes a teacher he is .
As the A.P. to our Senior Pastor Vernon Brice
he sets the tone of any/all teaching moments.
Administrator
Cheryl oversees the Excellence in ministry is followed in every aspect of ministry. She keeps her finger on the pulse of the leadership team while making sure the vision of the Pastor is in tact.
C.F.O.
Kim has the responsibilities of balancing
the ministry finances. She is a mover and
shaper of the financial menas of the church.
Music and Drama
God-honoring worship is something we strive for. Many church members get involved in our music and drama ministry. Some are vocalists. Volunteers are an important part of the ministry of our church, using their talents and gifts to glorify God.
Nu-Gen 360′ Youth and Young Adults
Kingdom Builders Christian Center Church is thrilled to introduce our Youth and Young Adults to ministry of excellence. New Generation 360 (turning things around). We know that the churches future is within them and we must do our best to maximize the effort with them to take the kingdom of God to the next level. Ebony Black is the Director along with the many volunteers in this
Ushers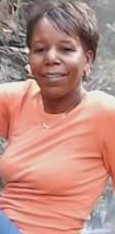 he usher team at our church fills an important role. They are involved in directing attendees to their seats, ensuring the safety of the building during services, helping visitors, answering questions, providing direction, unlocking doors, locking doors, and generally ensuring that the service can proceed problem-free. The usher team is a servant-hearted group of men and women whose ministry is integral to church life.
Media & Technology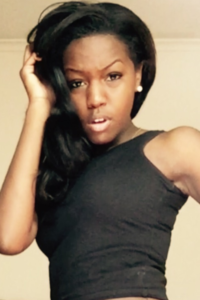 Using media to spread the gospel is a privilege of this church. In an age of widespread technology, we have a stewardship to stay on the cutting edge with the use these tools as best as possible for kingdom purposes. We also maintain an active Facebook for additional church communication.

Membership Care

/

Mission

Ministry
Membership care is not just a card we send.. Nor just a visit to the hospital /nursing or in home care. It's not just the flower or visits to show we care at times of bereavement. It is not just the fellowship or outings we have together. It is not just the visit to the incarcerated. It is the LOVE of GOD we demonstrate with ALL the above. We care enough to transform lives!
Prayer Partners
Prayer cannot be overestimated. Prayer moves the hand of God. Our Church is a body of believers dependent upon prayer, and committed to God's sovereignty. Each Sunday, during the morning service, a team of volunteers is praying for the ministry of the Word. Throughout the week, Pastor Vernon, has list of church members, any special requests, and missionary prayer needs. Each Wednesday, the church comes together for a special time of prayer and Bible study.
S.W.A.T.
Staff Working As A Team is vital to overall ministry success Just like there is no letter "I" in team we believe we are strongest as our weakest link. We lead by example not by title. Our leadership team is made up from the different ministries and as well as volunteers as the practice of excellence in maintaining the Kingdom Way: Pastoral Staff, Deacons, Praise Leader, COO, CFO, Music Commander, Presidents of Ushers and Mission Ministry. Events/Marketing Leader, Nu-Gen 360′ Director.
as