CROSSING OVER!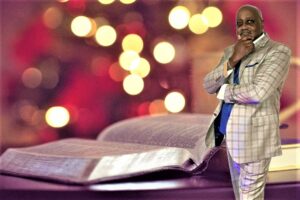 thriving thurSday

God of Peace
Now may the Lord of peace himself give you his peace at all times and in every situation. The Lord be with you all.–2 Thessalonians 3:16
Thoughts on this verse…
He will be your peace in times of trials and in times of triumph. Peace is not something that can be manufactured. There is only one creator of peace and that is God himself.
We see countless times in the Bible when God bestowed his peace upon his people. One time in specific is when Jesus was traveling by boat with his disciples and there was a raging storm (Mark 4:35-41). The disciples were very afraid for their lives, but Jesus was not. He stood up and commanded the sea to obey and he brought peace to the waters. The disciples were amazed at how even seas obeyed him.
It is true peace when only God can command the chaos in our lives to be silent.
We cannot. There is nothing we can do to stop the chaos
other than trust in the Lord.
He will calm the raging storms if we allow him to. However, if we try to take control and manufacture the peace to calm our storms, we will be very disappointed. We may even cause more damage.
So make sure you trust in the peace only God can give, and you will discover a calm in your life.
A Prayer
Dear God of Peace for All,
Thank you for the peace that only you can give.
You are my rock.
You are the calm in the midst of the storm.
I trust in you.
Amen.
STAY

FOCUSED, STAY

IN

FAITH

&

STAY CONNECTED
TO
K
INGDOM
B
UIILDERS
C
HRISTIAN
C
ENTER
C
HURCH

Psalm 91
The Lord Is My Fortress
Psalm 91 Contemporary English Version (CEV)
1 Live under the protection of God Most High and stay in the shadow of God All-Powerful.
2 Then you will say to the Lord, "You are my fortress, my place of safety; you are my God, and I trust you."
3 The Lord will keep you safe from secret traps and deadly diseases.
4 He will spread his wings over you and keep you secure. His faithfulness is like a shield or a city wall.
5 You won't need to worry about dangers at night or arrows during the day.
6 And you won't fear diseases that strike in the dark or sudden disaster at noon.
7 You will not be harmed, though thousands fall all around you.
8 And with your own eyes you will see the punishment of the wicked.
9 The Lord Most High is your fortress. Run to him for safety,
10 and no terrible disasters will strike you or your home.
11 God will command his angels to protect you wherever you go.
12 They will carry you in their arms, and you won't hurt your feet on the stones.
13 You will overpower the strongest lions and the most deadly snakes.
14 The Lord says, "If you love me and truly know who I am, I will rescue you and keep you safe.
15 When you are in trouble, call out to me. I will answer and be there to protect and honor you.
16 You will live a long life and see my saving power."
Psalm 91 Matthew Henry's Bible Commentary (concise)
Chapter Contents
The safety of those who have God for their refuge. (1-8)
Their favour with Him. (9-16)
Commentary on Psalm 91:1-8
(Read Psalm 91:1-8)
He that by faith chooses God for his protector, shall find all in him that he needs or can desire. And those who have found the comfort of making the Lord their refuge, cannot but desire that others may do so. The spiritual life is protected by Divine grace from the temptations of Satan, which are as the snares of the fowler, and from the contagion of sin, which is a noisome pestilence. Great security is promised to believers in the midst of danger. Wisdom shall keep them from being afraid without cause, and faith shall keep them from being unduly afraid. Whatever is done, our heavenly Father's will is done; and we have no reason to fear. God's people shall see, not only God's promises fulfilled, but his threatenings. Then let sinners come unto the Lord upon his mercy-seat, through the Redeemer's name; and encourage others to trust in him also.
Commentary on Psalm 91:9-16
(Read Psalm 91:9-16)
Whatever happens, nothing shall hurt the believer; though trouble and affliction befal, it shall come, not for his hurt, but for good, though for the present it be not joyous but grievous. Those who rightly know God, will set their love upon him. They by prayer constantly call upon him. His promise is, that he will in due time deliver the believer out of trouble, and in the mean time be with him in trouble. The Lord will manage all his worldly concerns, and preserve his life on earth, so long as it shall be good for him. For encouragement in this he looks unto Jesus. He shall live long enough; till he has done the work he was sent into this world for, and is ready for heaven. Who would wish to live a day longer than God has some work to do, either by him or upon him? A man may die young, yet be satisfied with living. But a wicked man is not satisfied even with long life. At length the believer's conflict ends; he has done for ever with trouble, sin, and temptation
NOW YOU
STAY FOCUSED, STAY IN FAITH and STAY CONNECTED
to
K

ingdom

B

uilders
C
hristian
C
enter

C

hurch
HELP US REACH THE MASSESS WITH YOUR TAX DEDCUTIBLE DONATIONS.
NO GIFT IS TO SMALL FOR GOD TO INCREASE!